Halloween In Willamette
Kids activities and Trick or Treating in Historic Willamette Business District of West Linn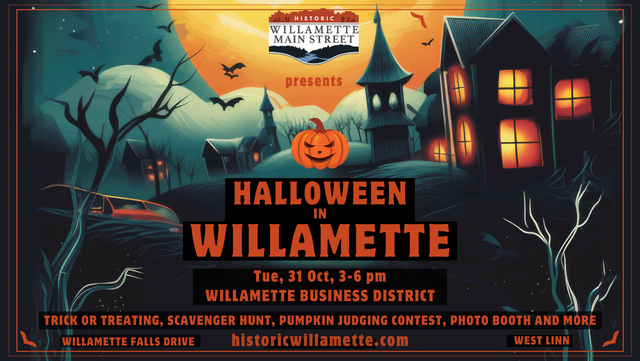 Description
Bring the kids and join us in the Historic Willamette Business District this October 31st from 3-6pm.
The businesses will be handing out goodies as the kids trick or treat in the district.
We will be holding our scavenger hunt again that has become such a hit and will also have a photo booth to commemorate the fun.
More details to come soon!
Historic Willamette Main Street
1785 Willamette Falls Drive, Suite #6, West Linn, OR 97068
3:00 PM PDT
to 6:00 PM PDT